We embrace and appreciate the opportunity to care for your loved one.
Forget the cliché stories you've heard about seniors sitting around falling asleep to sit-com reruns. When you move into a Trinity Rehabilitation and Healthcare Center, you can enjoy a life rich in quality care, genuine friendships and fun activities.
From quality dining to assistance with personal grooming and managing medication, our facility gives you the chance to make the most of your golden years.  We welcome and encourage new residents to get involved with activities, which change daily.  You'll also have more time to pursue your passions because we handle the mundane chores, like housekeeping and laundry.
What is Long Term Care?
Does your loved one need more care than you're able to provide at home?  Long Term Care might be their best option.  Nursing homes are residential facilities for seniors and those with disabilities that provide medical care, help with ADLs, meals, and laundry.  They're best for older adults who need 24/7 medical monitoring, those who are recovering from a hospital stay, injury, or illness, or seniors with Alzheimer's or another type of dementia.  Think of a nursing home as a step above assisted living.
Types of Care and Services Provided
24/7 supervision and on-site assistance
On-site medical services (vary depending on the facility)
Rehabilitation services: occupational therapy, physical therapy, speech therapy
Help with ADLs
Shared or private rooms
Meal service, housekeeping, linen service, laundry
Social activities like game nights or book clubs
Senior-friendly exercise facilities and opportunities
Long Term Care is designed for seniors who need a little more day-to-day assistance than residents in assisted living.  These communities often have programs and team members in place who can provide support with everything from assistance with daily living and basic care to recreational activities and transportation.
How Much Does It Cost?
Because every community and every senior is a little different, the price can vary depending on factors like the apartment style you choose and how much help you need throughout the day. That's why we work together before you arrive to create a custom service plan that meets your specific needs. The best part is that you only pay for the services you need, which means you're likely to find something that fits your needs — and your budget.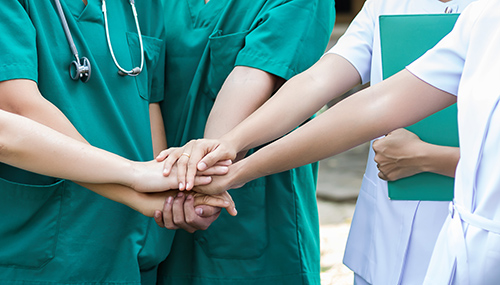 When Is It Time for Assisted Living?
With their custom service plans, excellent amenities, and opportunities to meet new and interesting people, assisted living communities sound pretty great. Some locations even have general stores, fitness centers, and on-campus beauty and barber shops.
But how do you know when the time is right?
Everyone's situation is different, but there are a few things you can think through if you're considering assisted living for yourself or a loved one.
What Is Life Like at an Assisted Living Community?
Each resident has their own unique passions, hobbies and interests, so life at an assisted living community looks a little different for each person.
You might want to start your day off with a yoga class before meeting your friends for a delicious breakfast in the dining room. From there, you could attend a painting workshop or tend to your favorite plants in the garden before playing a lively round of Wii bowling or going on an excursion to a local restaurant or boutique.
No matter how you want to enjoy your golden years, we will be here to handle things like cooking, cleaning and laundry so you can spend more time doing the things you love.